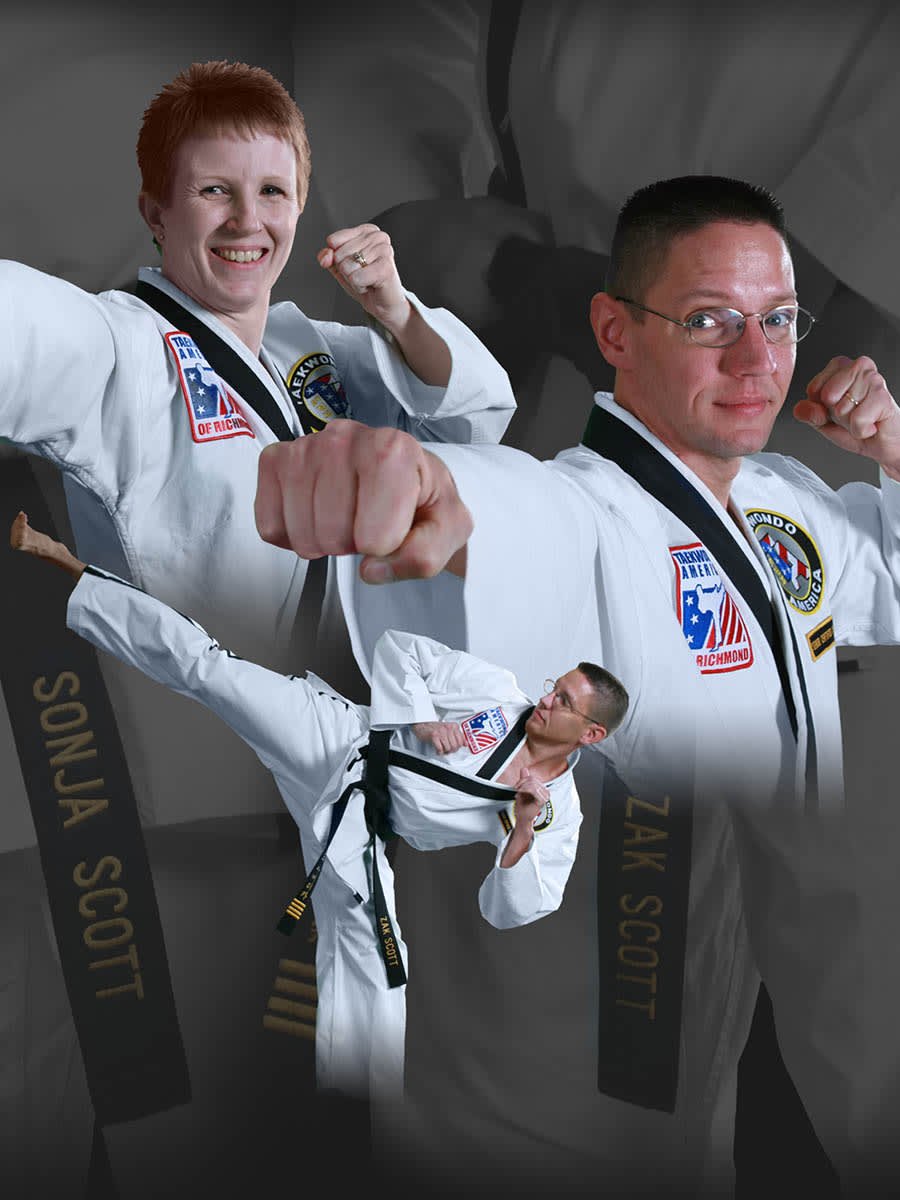 Mr. Zak Scott and Mrs. Sonja Scott
Taekwondo America of Richmond Owned and operated by the Scott family.
Mr. Zak Scott is the Chief Instructor and has trained in the martial arts for over 20 years. After training under Mr. Robby Lacy, founder of Taekwondo America, for 10 years and becoming a Senior Certified Instructor, he left the corporate world to pursue his dream of opening a taekwondo school. He is currently a 6th Degree Black Belt and Master instructor.
Mrs. Sonja Scott is the Program Director and Office Manager. She is a 3rd Degree Black Belt and Level 4 instructor. Mrs. Scott holds an Associate Degree in Early Education and has taught preschool for over 10 years. She created the preschool curriculum to best meet the needs of preschoolers in our program and is the Chief Instructor of these groups. Their youngest son, Clay, is a 4th Degree Black Belt, Level 4 Instructor, and graduate of Glen Allen High School.
All of our instructors are certified through Taekwondo America and must be at least a 1st Degree Decided Black Belt. The TA instructor program requires potential instructors to undergo months of extensive training and hours of supervised teaching to gain leadership in the instructor program. Our instructors are required to participate in seminars and conferences offered by the TA organization to continue their education. Our instructors volunteer to teach students because of their love of Taekwondo and their desire to help each student reach their potential. They look forward to helping students of all abilities become the best they can be.